Best Lure for Redfish
Topic: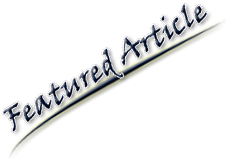 Rollin' The Spoon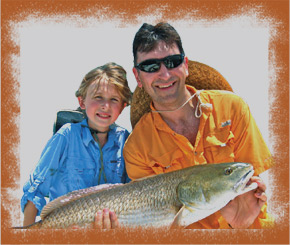 I'm often asked what my favorit artificial lure for redfish is. Ordinarily my answer would be fairly complex and enternain many variables, but if I had to be stranded on an island with just one lure to use, I would choose a gold spoon. My reasoning is pretty lucid; it's the most simply designed, easy to use, time proven and effective lure for catching redfish.
One of the spoons greatest attributes is its ability to cover water – you can't catch 'em if you can't find 'em, and you can't find 'em if you aren't covering water! Spoons cast very well and are retrieved fairly quickly, making it easy to dissect a flat in no time. Spoons are also very easy to use, simply cast – reel – repeat. For those inexperienced with using artificial lures, it is a great first lure to start throwing and one of my favorites to use with clients.
Depending on the manufacturer, spoons usual come in weight increments of 1/8, ¼, ½ and so on. The weight I use depends on the water depth, but overall my "go to" size is a ¼ oz. I tie my spoons to 20 lb fluorocarbon leader with a loop knot, which is tied directly to my main line. It is a commonly held belief that you have to use a swivel when using a spoon because of line twist, but in my opinion this is not the case. By using a loop knot to attach your spoon to your leader, you can prevent line twist so that it is not an issue. Spoons come in a variety of colors, all of which can be effective at times, but the only two colors you will find in my tackle box are silver and gold. When using a spoon, pay close attention to the action it has.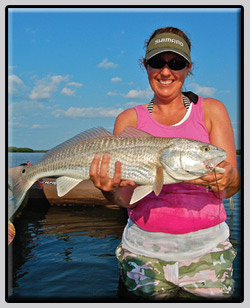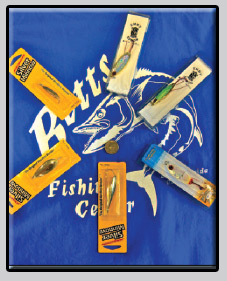 One of the most common mistakes made while using a spoon is not implementing a proper action. You want your spoon to 'wobble', not 'spin'. Keep your rod tip high and slowly retrieve it towards you, varying the speed of your retrieve as needed to compensate for water depth. If you feel you are getting caught in the grass too often, speed up your retrieve a little bit (and remember to keep that rod tip high!). If the bottom allows for it, sometimes I will stop my retrieve entirely and let my spoon sink to the bottom, I will then give it a slight 'pop' with a jerk from my rod tip, and continue my steady retrieve.
All things considered, there are few baits that can outperform a spoon for redfish. Next time you're out on your favorite redfish flat, pick up that long neglected spoon sitting in the bottom of your tackle box and roll it through the mullet and see what happens. Just remember to keep it rollin'!
Spencer Goodwin of Tampa Bay Kayak Charters. For info, visit TampaBayKayakCharters.com