Fishing Honeymoon Island
Topic: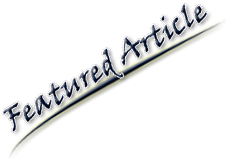 Honeymoon Island: Tampa Bay's Forgotten Paradise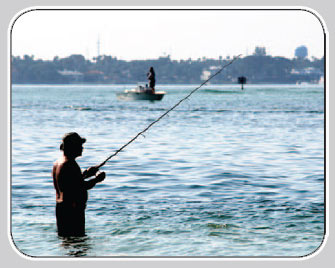 Just 15 miles west of Tampa International airport lies a chain of pristine barrier islands with white sugar sand beaches and swaying palms that sparkle in the Florida sun like a string of luxurious pearls.  
With the Gulf of Mexico on the west and the clear and fertile waters of St. Joseph Sound to the East, these islands haven't been despoiled by high rise condos, fast food restaurants and other trappings of "civilization" that mar so many of Florida's other beaches. Florida's State Park Service purchased the islands in the 1960's and maintains them now to preserve the beaches as well as the hundreds of indigenous plant and animal species that inhabit the islands.
Stretching ten miles along the coast from the northern tip of Clearwater Beach; Caladesi Island, Honeymoon Island and Three Rooker Bar are separated by narrow passes that allow the clear Gulf tides to flow unhindered into sheltered backwaters.  The sheltered sides of these islands are surrounded by dense mangrove forests, and lined with lush turtle grass flats and oyster bars that provide natural habitats and breeding grounds for a myriad of seabirds and gamefish of all descriptions.
These productive waters offer a treasure trove of excellent fishing opportunities for tarpon, snook, pompano, permit, redfish, seatrout, flounder, grouper, snapper, sheepshead, mackerel, whiting, mullet, sharks and more.  The great thing about fishing these waters is that you never know what you're going to catch, but you are bound to catch something and often times it will be something big! 
The passes between these islands create world-class fisheries for trophy snook during the summer months. The big linesiders often congregate in the passes and along the beaches to fatten up before heading offshore to spawn.  Don't forget that keeping snook is prohibited until at least September, due the high fish mortality during the brutal winter of 2010. Its still a blast to catch and release these speedsters, but handle them gently.
Don't have a boat?  No problem!  Shore anglers can take advantage of miles of beachfront, passes and bridges that bring these feisty gamefish within easy striking distance.  Whether you prefer wading out to work a live bait or artificial, or simply kicking back in a beach chair with your rod holders managing your bait spread, the shore fishing is simply outstanding!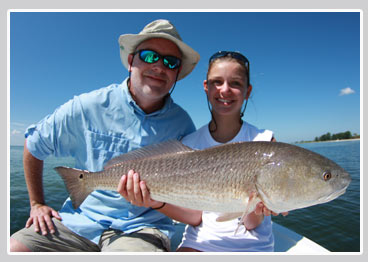 Kayakers and small boat fishermen can launch directly from the protected beaches of the Honeymoon Island Causeway that connects to the mainland at Dunedin.  From there, you can easily explore the mangroves, grass flats, oyster bars and outer beaches along the island chain that makes this area such an exciting and productive place to fish.
Along the inside of the islands are "no motor zones" where operating internal combustion engines is prohibited.  Boaters can use electric trolling motors, push poles or paddles to fish these areas and kayakers can explore numerous tunnels that meander for miles through the dense mangrove forests and oyster bars where gamefish hunt for food.
Bring the entire family, because there's plenty of fun for everyone!  Mom and the kids can fish with you, hunt for shells along miles of beach, swim in the clear Gulf waters or just relax and work on their tans.
Outfit your kids with a rod and reel or hand them a net and let them have fun catching pinfish, grunts and greenbacks for you.  They'll have a blast and you will have some of the best baits around for landing something far bigger, faster and tastier!
Honeymoon Island can be reached by car via the causeway that links it to the mainland at Dunedin, and offers ample parking, picnic areas with shaded pavilions and barbecue grills, playgrounds, kayak rentals, nature trails and even a pet beach where you and your pooch can play in the water.  The Island Café, located directly on the beach, offers cold soft drinks and beer as well as an outstanding breakfast and lunch menu.  The State Park Service charges a small fee to gain entrance to the park.
Caladesi Island, just across Hurricane Pass to the south of Honeymoon Island, was voted the nation's best beach in 2008 and is totally primitive and unspoiled. The only signs of civilization are the protected marina and park service buildings that act as the gateway to the island's rustic beaches.  Caladesi is accessible only by boat, kayak or the ferryboat service that leaves hourly from docks within Honeymoon Island State Park.  The ferry ride is an adventure in itself, offering opportunities to see dolphins and fish cavorting in the crystal clear waters along the way and viewing numerous shore birds in their natural habitat.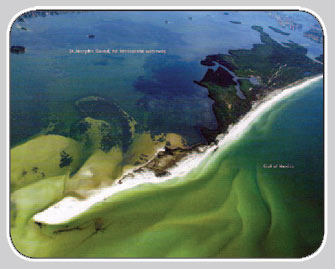 Three Rooker Bar, just to the north of Honeymoon Island, was just a sand bar a few years ago, but is now a beautiful tropical island in its own right.  Three Rooker offers miles of unspoiled white sandy beaches and is accessible only by boat or other watercraft.  Fishing off the beach and over the lush grass flats that carpet the island's sheltered lagoon is excellent.
Within the protected waters of St. Joseph's Sound, stretching for several miles along the Intracoastal Waterway, are a number of beautiful spoil islands created when the Army Corps of Engineers dredged the boat channel in the 1960's.  All of these islands are covered in palms and tropical foliage, and are surrounded by miles of lush sea grass where gamefish of all types abound.  These smaller islands offer quiet beaches and rustic campsites for adventurers looking for a nearby weekend getaway.
Getting there from Tampa is quick and easy.  Just take Hillsborough Avenue west through the town of Oldsmar.  Just past Oldsmar, take the left fork (Curlew Road) due west past US Hwy 19 and Alternate US 19 until it turns into the Honeymoon Island Causeway at Dunedin.  Follow the causeway straight into the entrance of Honeymoon Island State Park.
The Honeymoon Island Causeway is a splendid fishing destination in itself.  Comprised of a series of long, narrow islands with sandy beaches and grass flats on both sides, the islands are connected by a series of bridges that, along with the beaches, offer shore anglers numerous productive fishing sites.  The beaches also provide ample parking and great launch sites for small boats, kayaks and personal watercraft.  The protected waters of St. Joseph's Sound are also favorite areas for sailboarders and kiteboarders to launch and sail their crafts.
Before crossing the causeway and embarking on your fishing adventure, don't forget to stop at Barracuda Bob's (290 Causeway Blvd.) located on the right just a few blocks west of Alternate US 19 for all of your bait, fishing tackle and beach supplies. 
Barracuda Bob's offers live and frozen bait of all kinds, a great selection of artificial lures, rod and reel rentals, ice, refreshments, beach toys and more.  The good folks at Barracuda Bob's also provide great advice on local attractions, the most productive fishing areas, tide movements, fishing regulations and other info that is sure to make your visit more productive and enjoyable.
Beware!  Once you visit these beautiful islands you'll be hooked for life and will want to return again and again to enjoy one of Tampa Bay's few remaining unspoiled fishing and sporting destinations!  For more information, photos and directions, see http://www.romantichoneymoonisland.com.