Winter Fishing in Florida
Topic: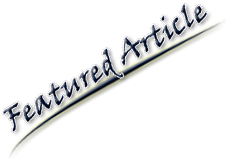 Winter Water Wonderland



- Dave Ulgenalp


When you mention Thanksgiving, most people start thinking about turkey, cranberry sauce, mashed potatoes and gravy. Not this wade fisherman, I start thinking about cold fronts, clear water, winter tides and big winter trout. When water temperatures drop into the mid sixties and below, most wade fisherman stow their gear until spring. Not me, I throw on an old pair of sweat pants and a hooded sweatshirt, grab my waders and head for the Dunedin Causeway.

This mile long causeway runs east and west connecting the city of Dunedin with Honeymoon Island State Park. It sits in the middle of St. Joseph Sound, a body of water that offers some of the best spotted seatrout fishing anywhere along the gulf coast. You will find lush grass flats mixed with a bottom of firm sand and limestone rubble. Mangrove thickets make up a large portion of the surrounding shoreline and three passes allow strong tidal flow and water from the gulf to flush the entire sound daily.

You can easily wade every inch of the two miles that the Dunedin Causeway offers and you are likely to catch fish anywhere along its' entire length. All the usual inshore species inhabit the adjacent waters and fishing can be good any time of the year, but if it's gator trout you seek, winter is the time to stalk the shores of this causeway.


Arm yourself with a 7'or 7'6" medium light spinning rod and match it up with a compatible saltwater spinning reel. Fill your spool with 10 lb braided line and tie on three feet of 15 lb fluorocarbon leader. Half a dozen 1/8 oz and . oz red jig heads and an assortment of plastic tails is all you will need to coax a big causeway trout into biting. My favorite combination is a C.A.L. jig head and a 3" C.A.L. Shad Tail or 4" C.A.L. Jerk Bait. If I'm casting into the wind I attach a 1/4 oz head but if wind isn't an issue, I prefer a 1/8 oz head. I usually start with a Jerk Bait in Pearl/Fire Tail and will move to Electric Chicken then Arkansas Glow if I'm not getting any action. If the Jerk Bait in these colors isn't working, I'll switch to a Shad Tail in Glow, Rootbeer/Gold Glitter or Key Lime.


The key to catching big winter trout is a slow and steady retrieve. Trout and their prey are cold blooded animals and when water temperatures drop, their metabolisms slow down. It takes less energy for a trout to chase down a slow, steadily moving bait than a fast, erratically moving bait. Cast your jig, flip the bail just before it hits the water, let it settle to the bottom and wait a few seconds. Slowly crawl your bait along the bottom by slowly raising your rod tip then slowly lowering it as you reel in the slack. You should feel your jig making contact with the bottom and repeat this process until you've completed your retrieve. Winter trout don't always hit aggressively so pay attention and be ready to set the hook if you feel even the softest hit or the slightest resistance to your retrieve.

For the biggest trout, focus on the sandy and/or rocky areas found in the middle of the long stretches of grass on the north side of the causeway. On the south side, be sure to work the couple of hundred yards on either side of the sand bar in front of the concession area, as well as either side of the markers designating the no motor zone near the east bridge. Don't be surprised if you pick up an occasional redfish, bluefish or flounder and be prepared to be pestered by schools of ladyfish. Your best chance at a trophy trout is to be in the water fishing the north side of the causeway when the wind starts blowing from the south on the day of a passing cold front. To get to this north Pinellas County landmark, head west on SR 586 from US Hwy 19 North until you run right into it. Access to wading areas is easy and any type of vehicle can manage the dirt paths that run along both sides of the causeway. This is a family friendly spot with restrooms, concession stands and kayak and sailboat rentals. Walkers and bikers will enjoy the concrete path that runs the causeway's entire length and explorers can find crabs, sea urchins, mollusks and shells along the shoreline. There are great views of St. Joseph Sound and spectacular sunsets. The Dunedin Causeway is open every day from 5:00 AM – 11:00 PM. Overnight parking, alcoholic beverages, glass containers, domestic animals and littering are prohibited.

When fishing along the Dunedin Causeway, visit Barracuda Bob's for all your bait and tackle needs. They are at 290 Causeway Blvd. in Dunedin, just before the drawbridge.

Dave Ulgenalp is the creator of Waders Guide™ fishing charts and offers guided wade fishing trips. www.wadersguide.com and dave@wadersguide.com. Read his fishing reports @waderdave on Twitter.